Early 20th Century Photo Restoration
Photos from the early 20th century suffer patterns of damage similar to photos from the last decades of the nineteenth century: fading, silverfish damage, staining and cracking. With the advent of the silver-gelatin print during these years, we also see more 'silver-mirroring', the oxidisation of the silver in dark areas in a photograph which gives some old photos a ghostly appearance.
Photographs from the Edwardian era (1901-1910) are real treasures to work with – the images are beautifully composed studio portraits, the costumes often extravagant, and the mood lighter than Victorian era photos.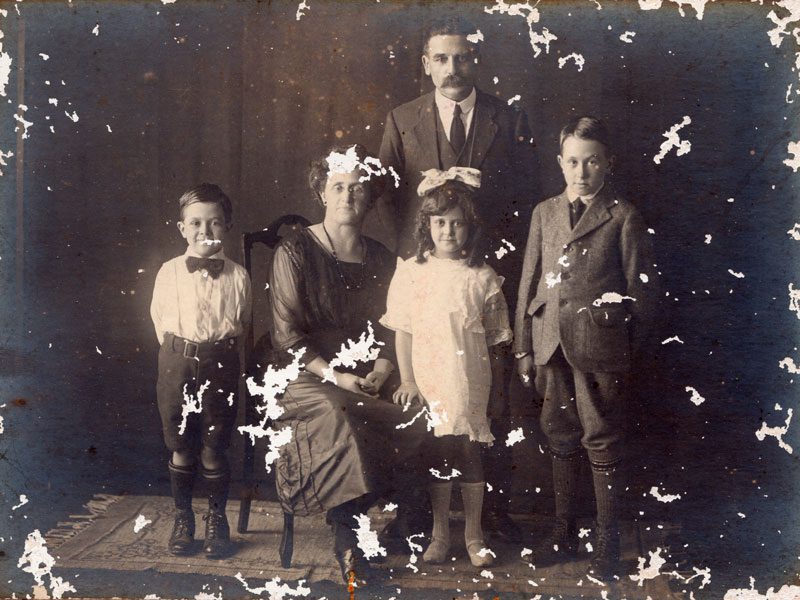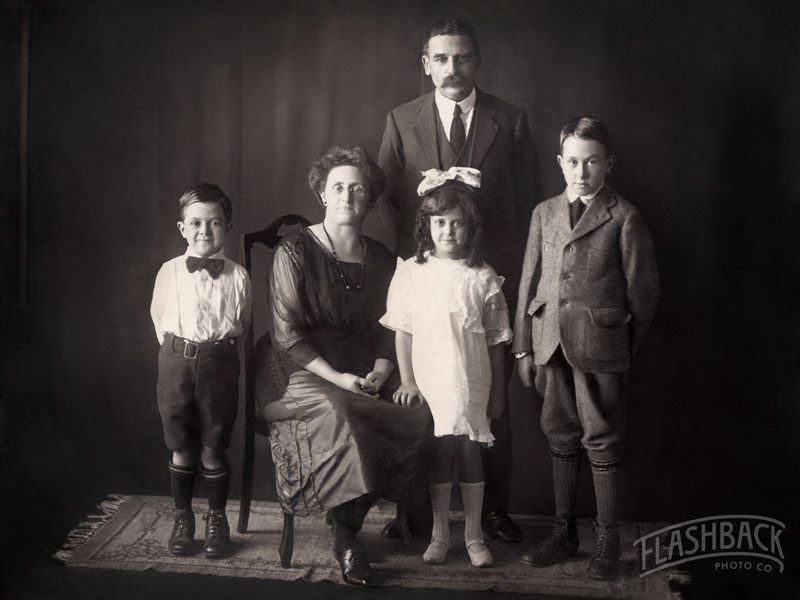 Examples of our photo restoration work
Hover your mouse or swipe over the image to compare before and after.
Removal of moderate silvering and tonal correction.
Insect damage recovery and colourisation.
Removal of fine scratches, tonal correction.
Moderate silver mirroring and insect damage.
Depth recovery, heavy scratch removal.
Tonal correction and blemish removal.
Another photo of groom superimposed over damaged area.
Missing parts of face painted in.
Missing eye cloned, general blemish removal.
Recovery of severely damaged school photo.