Partner With Us
Increase your customer reach by adding photo restoration, photo retouching and printing to your service range.
We've been providing digital restoration and retouching services for picture framers and printers since 2014. Right from the beginning it's been a good fit – we're always on call to help out with jobs for their customers. We've also become an effective channel for new work for our partners, directing traffic from our nationally prominent website to their stores.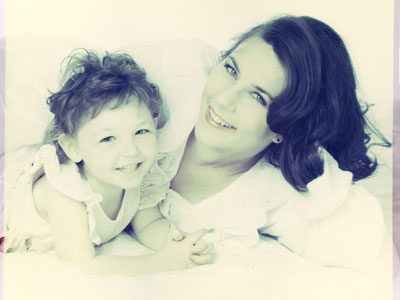 Photo Restoration
Recovery of degraded photos of all kinds.
Photo Retouching
Editing and enhancing photos.
Document Restoration
Restoration of documents on paper, including old maps, certificates, prints and artworks on paper.
Archival Printing
Photographic, fine art and varnished canvas prints shipped to your store. (For shops without a printer).
Why do we want to work with you?
We're a niche service provider

We need to connect with customers in far-flung places.

We need on the ground points of contact

Although AusPost is extremely reliable, most of our prospective customers are reluctant to send us their precious photos and documents by post.

Quality input = quality output

By working closely with other businesses, we can ensure they're equipped with good scanners and get the best results from them.

Speed

Snail mail is slow – and getting slower. Using Dropbox to receive and send files is instantaneous.

Picture framing is the perfect allied service

Framers' own customers frequently request restoration services, on top of the work we send to the framers.

Australian small business

We're a small business and enjoy working with other small businesses around the country.
Why work with us?
World-class restoration work

Very happy customers, repeat business.

We are a well-established business

We work with over 20 stores in Australia. We've thoroughly optimised our systems to make it easy and profitable for framers to access our services.

We send customers to you

Our website has strong exposure nationally. If you're a listed partner, we can direct customers to your shop.

Significant markup

Our trade prices are competitive.

Flow on printing and framing

Most restored photos don't go back to the bottom drawer. Framing work frequently follows restoration.

Local support

We're always on the other end of the phone for technical support or price checks.

Simple process

Scanners quick and easy to use. Streamlined pricing and ordering.

Fast turnaround

 

Two business days for restorations and digital delivery. Two business day dispatch on prints if needed.

Minimal setup costs

A scanner, computer, an internet connection and a free Dropbox account is all you need.

'White label' service

For those who prefer not to disclose the arrangement, we can provide restoration samples for your website and tips for getting on the front page of Google for photo restoration searches.
How it Works
The process from start to finish.
Step 1: Customer Acquisition
Customers come in through Google business listing / our marketing efforts / your in-store promotion.
Step 2: Quote
Refer to restoration price guide to help assess the pricing tier. For a rapid response quote, take a snapshot of the photo using your smartphone and SMS it to us.
Step 3: Scan the image
Scan the photo to your local drive. Rename the file with the info we need – your store code, job ID and pricing code – and then drag the file into the New Projects folder in Dropbox. That's it, the order is placed.
Step 4: We restore the photo
When the job is done, you'll get an email to say the restored file is in the Complete Projects folder in Dropbox. We'll post prints within two business days, if ordered.
Step 5: You take payment
Email the customer the link we send you so they can download the restored digital file, and share with family and friends (and tell them about our service!)
Step 6: We invoice you
We charge you our trade price for the work. For higher volume locations we can send a statement at the end of each month.
Resources
We'll provide these things to help you get up and running quickly.
Pricing Chart
With examples from each restoration category to assist with pricing the job. Print size chart on the reverse side.
Sepia Toning Chart
Get predictable results with black and white and sepia tint prints by specifying the tint.
Quick Guide
Pin up near your scanner for quick reference on price codes, scanning resolution and naming the file.
How-to Videos
Our series of short videos explaining the process of taking on restoration jobs, from start to finish.
View videos.