Restoring insect damaged photos
Silverfish damage is very common in old silver gelatin prints. These papers were made with light sensitive silver salts fixed to the paper with a gelatin emulsion, and it's the gelatin that is so appealing to silverfish. We can digitally repair this damage by cloning surrounding areas, or photo-realistically painting missing spots on faces and clothing.
At the end of the process we make new archival quality prints on papers that emulate the look and feel of the original photo.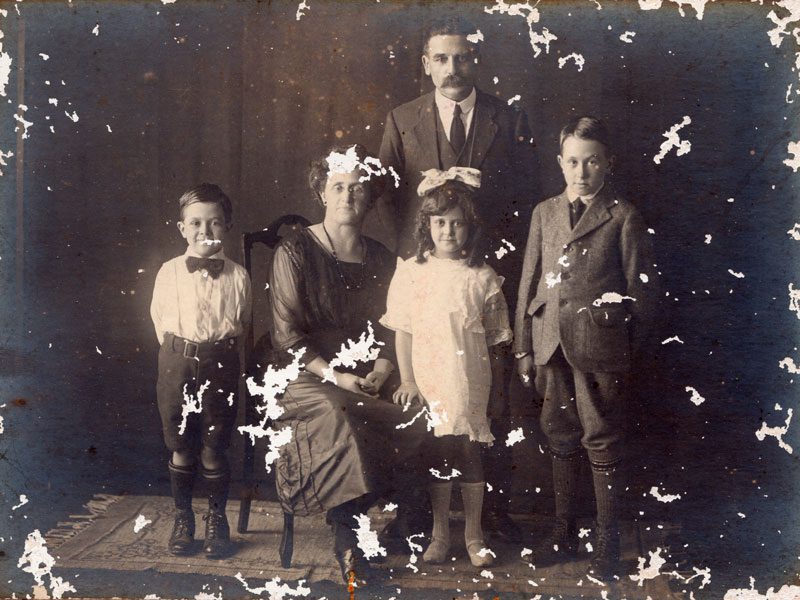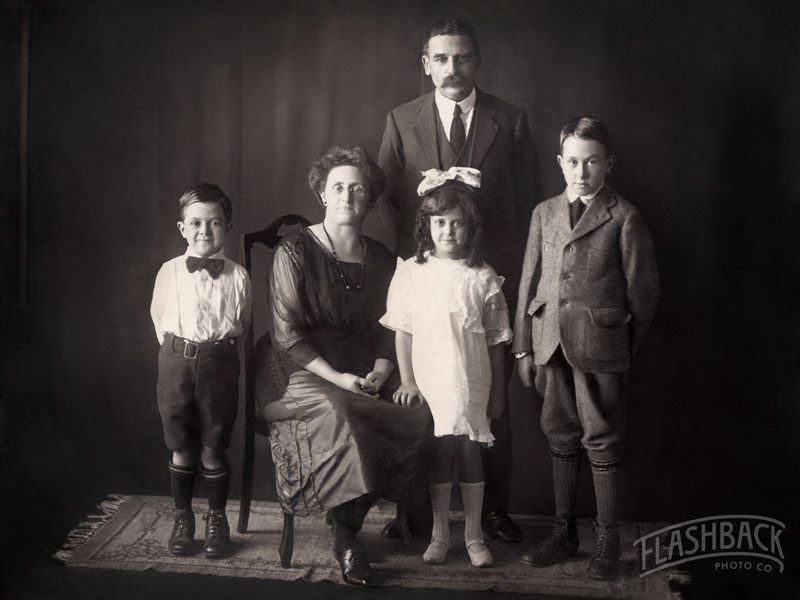 Examples of our photo restoration work
Hover your mouse or swipe over the image to compare before and after.