Mould and water damage
Water damage to faces can be very difficult to recover, as the emulsion can buckle and warp, making the subject unrecognisable. Most water damage happens around the edges of photos, and we can usually completely restore these images.
If the face is too damaged, we may be able to graft in elements from another photo.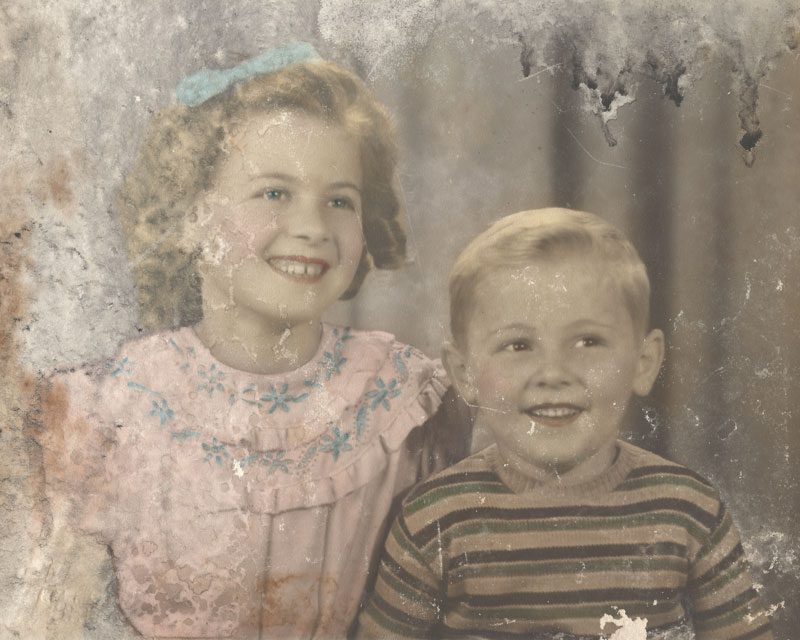 Examples of our photo restoration work
Hover your mouse or swipe over the image to compare before and after.