Torn and cracked photos
Old photos were typically mounted on thick card and are susceptible to cracking; some photos are torn apart for whatever reason. We can seamlessly piece the image back together and make a new print on a paper to suit the look and feel of the original photo.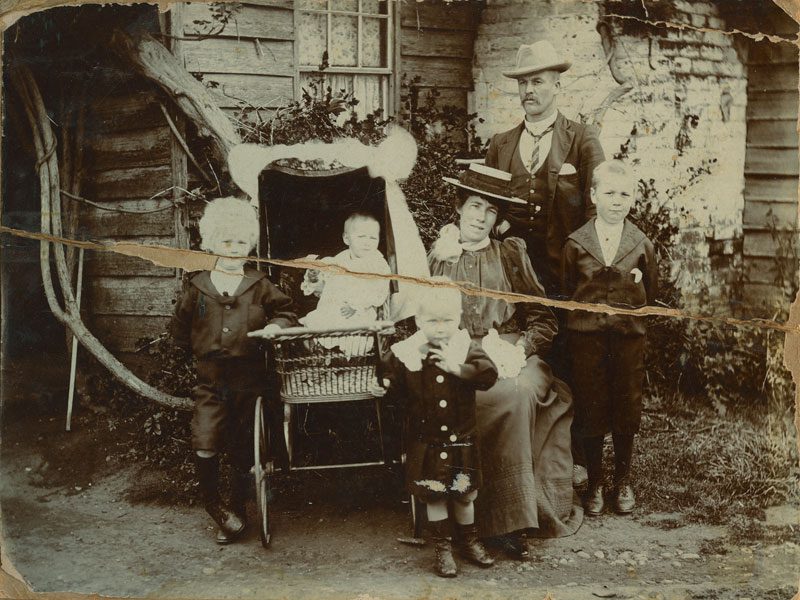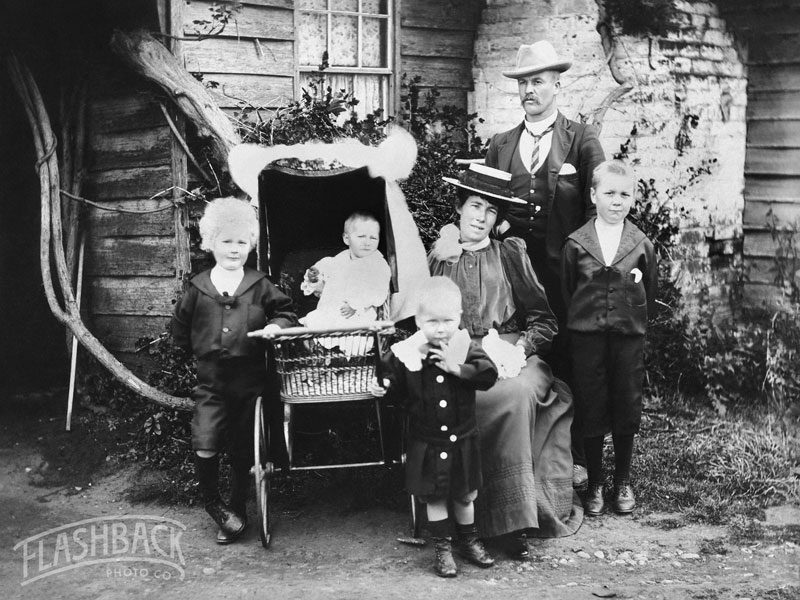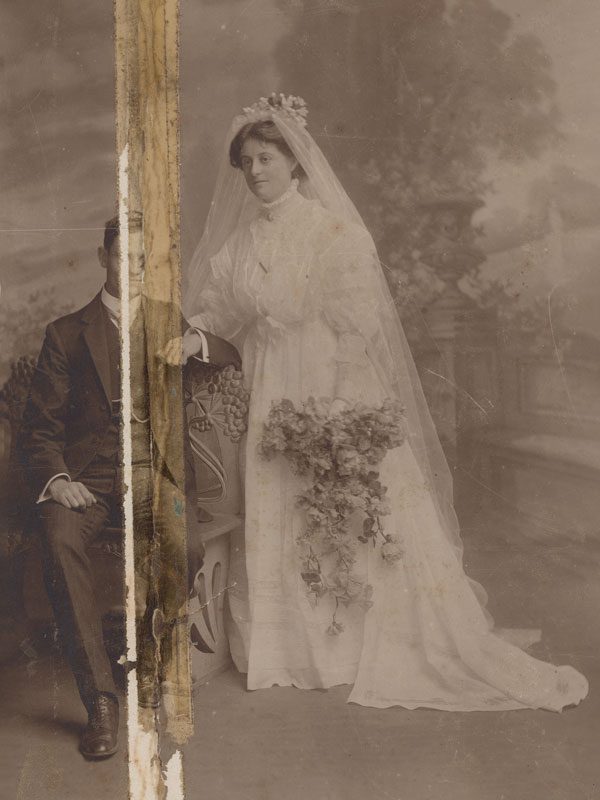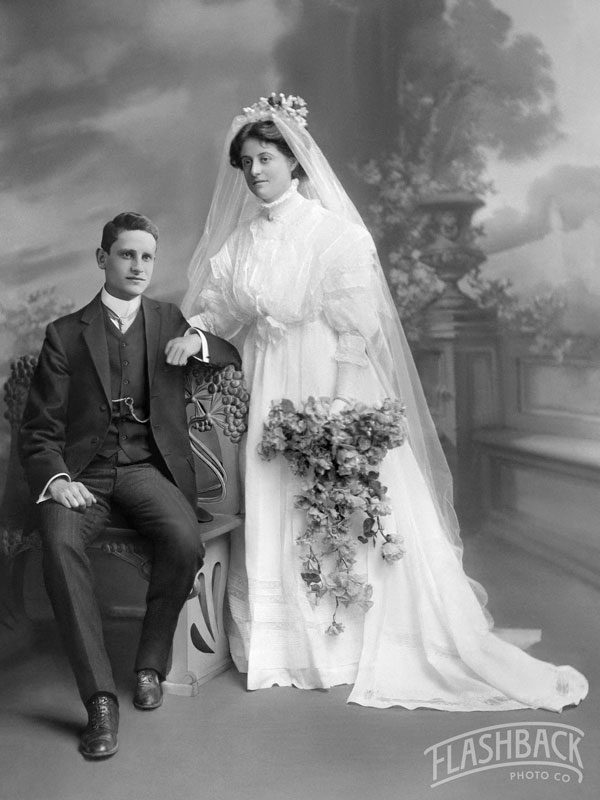 Cracked and sellotaped photo recovered with a transplant from another portrait of the groom.
A torn and roughly stapled wedding photo put right again.
Piecing together two halves, sellotape removal.
Hand-painted photo on ceramic plate.
This photo had been wrapped around a convex backing and was badly cracked.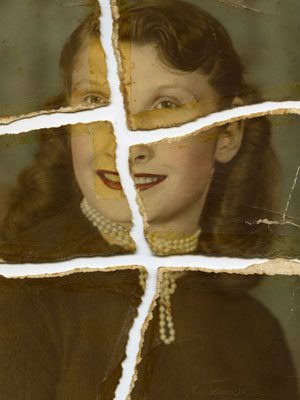 Crack removed and cloning of one eye to reconstruct the other one.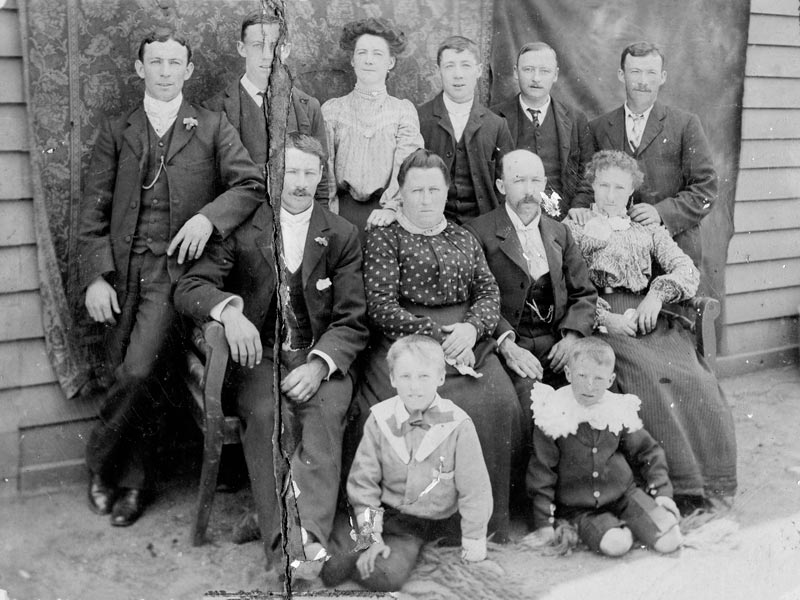 A cracked family portrait needing careful attention to recover damaged faces.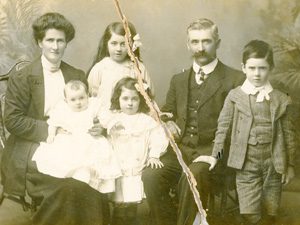 Two halves brought together.
Two halves brought together.