Black and White Photo Colourisation
We can turn your drab old black and white photos into stunning colour images. We'll consult with you to make sure the smallest details are right – or as true-to-life as possible.
Best results are attained with sharp, well defined images.
'Rats of Tobruk' Anzac Day reunion. Ribbons colourised with reference to photos of veterans' own medals.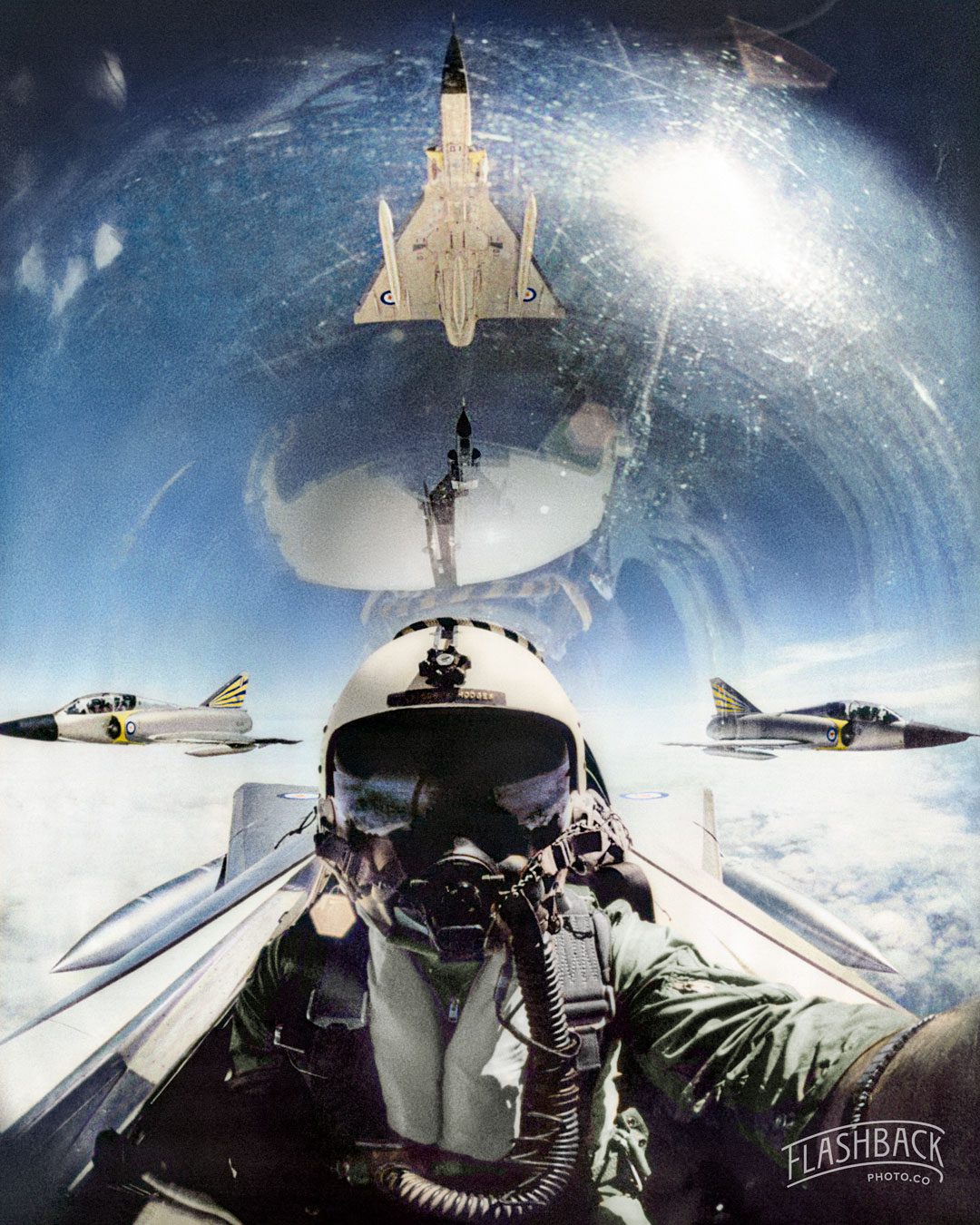 Mirage III RAAF fighter training unit, 1966
46th Battalion, Western Front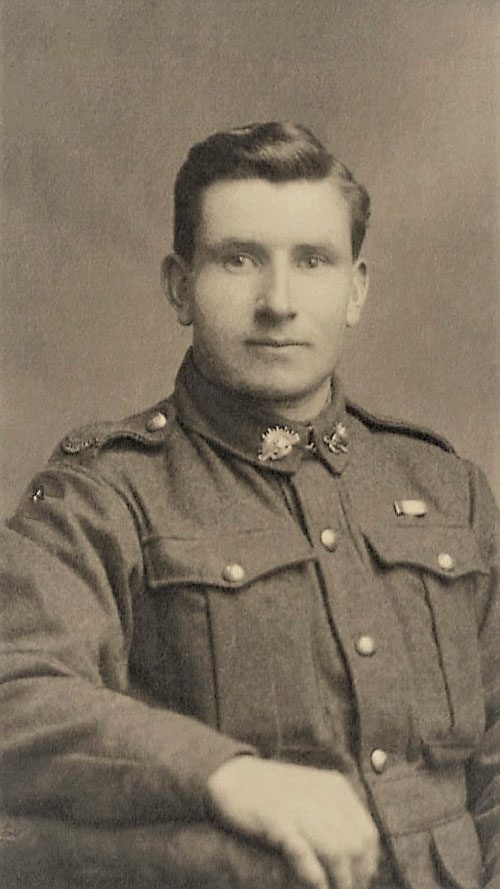 Can you turn a black and white photo into colour?
One of the amazing things a photo technician can do is to turn your black and white photos into colour.  How, you might ask, do they know what colours to use when colourising photos?  Knowledge of historic colour trends is really important to give an authentic feel to colorized old photos.  It would not feel right to colour a photo of your great-grandparents from the 1920's in psychedelic colours of the 1960's.  Old photo restoration needs to be handled by professional experienced technicians who treat your photos with respect.  This is especially the case with editing photos.  You want your edited photos to look authentic.  Editing can remove an ex-boyfriend from an otherwise perfect holiday photo.  You know how it is when trying to take a family photo – there's always someone not smiling or pulling a face.  Photo editing can fix that by joining together multiple photos to make one perfect family photo.  You can also retouch portraits – both black and white and colour.  This includes removing tears, scrunches, cracks and pen marks as well as adjusting the colours.  The best thing is the photos are digitised before editing, so your original photos are not changed or damaged.
Can old Polaroid pictures be restored?
Polaroid pictures were extremely popular in the 1970's.  Unfortunately, the photos have not stood the test of time well.  These old family favourites have usually discoloured badly over time, largely due to the inks used in Polaroid film.  Purple or yellow tones of Polaroid pictures have traditionally been associated with temperature fluctuations.  Over the years the photos may not have been stored correctly in even temperature.  As a consequence, they may not look as crisp as they once did.  Fortunately, old photo restoration is an amazing technique that can restore old photos to an 'as new' condition.  The photo restorer can remove the strong orange, purple and other colour tones and replace them with natural colours.  You will be amazed how bright the restored photo appears.  Where lines have become blurry overtime, a talented photo technician can correct these too.  Photo restoration Sydney and surrounds is as easy as contacting an established photo restoration specialist.  Polaroid pictures can be restored to bring back the joy they once did.  Restoration can give new life to old family and friends photos.
Can old black and white photos be restored?
When you find an experienced and talented photo artisan, black and white photo restoration is easy.  Not only can a photo be restored it can also be enhanced.  A photo artisan can remove unwanted objects such as stray hair, other people or faded colours.  In fact, when it comes to old photo restoration, you can choose to have your black and white photos not merely restored but colourised as well.  Image editing in this manner can bring old family photos to life.  Imagine having your great-great-grandparents wedding photo in glorious colour.  Artisans can use their knowledge to enhance such photos to be historically accurate in terms of colours and patterns used.  The artisan can also use family photos to get a feel for skin, eye and hair colour, making the photo colourisation realistic.  If you search for photo restoration near me you might find any photo restorer – or you can simply contact the best here.
"James is extremely talented, meticulous and very easy, patient and pleasant to work with. He will go the extra mile to get the colours and detail of his work just right – until it's perfect. He has restored and colourised three damaged old black and white photos of my mother at various stages of her youth for me. My Mum says she cannot take her eyes off them and the photos make her feel young again. These magnificent photos will be handed down through future generations.  Thank you so much James for bringing these photos to life. The work is stunning."
Anne T, Brisbane QLD