Late 19th Century
By the late 19th century most photographers had abandoned the expensive and time consuming wet plate techniques in favour of cheaper and quicker roll films developed by Kodak Eastman. The images today are far inferior to the early photos – they're typically very faded, cracked, and often insect riddled. One thing that didn't change was the stiff formality of the settings and subjects.
We still get good results with photos from this era – we're able to pull out the available detail and clean up the images. We typically print these images on matte cotton rag photo paper, which helps maintain a vintage look and feel.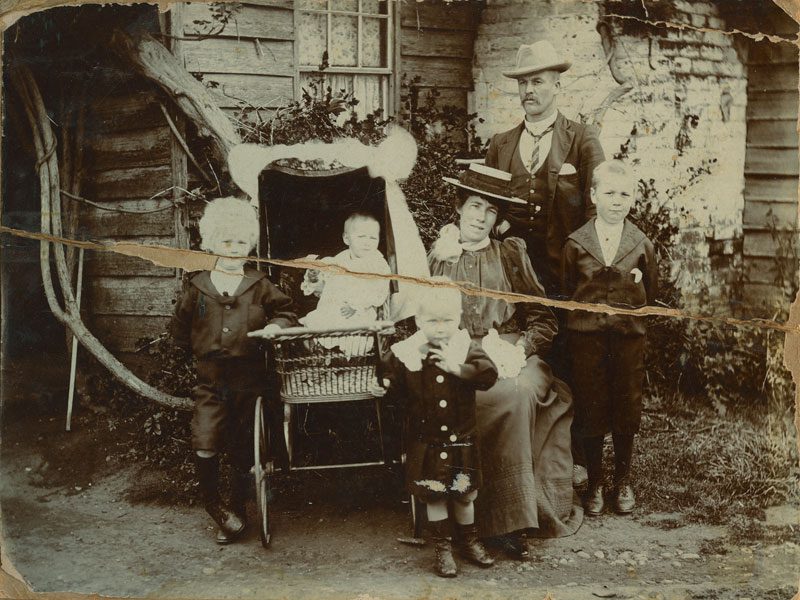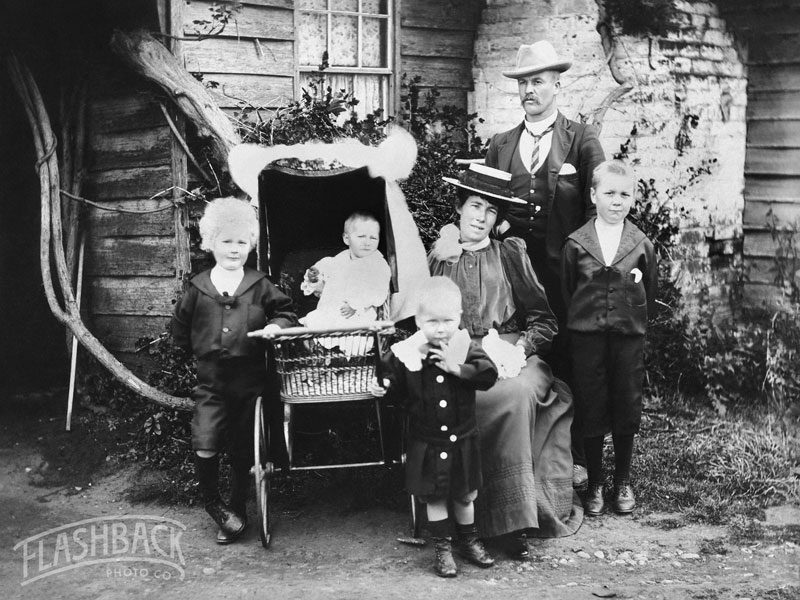 Examples of our photo restoration work
Hover your mouse or swipe over the image to compare before and after.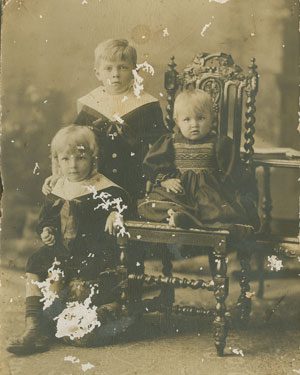 Sydney in the 1880s.
One of the many multi-plate panoramas taken by Bernhardt Holtermann from his purpose-built tower in Lavender Bay in North Sydney.